Welcome to WPW's water parks in Virginia page. If you have never been to our site, settle in and have a look around. We are here to provide the best and most accurate information about water parks all around this great world.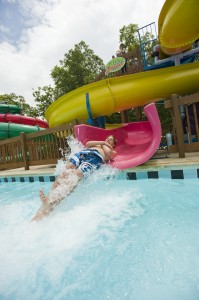 Virginia is a fantastic place to enjoy some fun in the summer. The weather is warm and the scenery is beautiful. There is nothing quite like spending a great summer day slipping and sliding on water slides.
In the winter? Well, as you probably know it can get rather cold during Virginia's winters. The good new is you can still enjoy fun in the water.
This state has a couple indoor water parks to chose from. These indoor parks are great. No matter what the weather is doing outside, you can stay warm and still enjoy the water.
Enough of my rambling already.
Below you will find information on all water parks we found in Virginia. Click the link at the beginning of the snippet of information to be taken to that parks full page.
Outdoor Water Parks in Virginia
Water Country USA – Located in Williamsburg Virginia, Water Country USA is a fantastic water park that offers many attractions for people of all ages. No matter what you like to do at a water park, you will find it here.
Splash Down Water Park, Manassas – The kids are sure to have a blast at Splash Down. Located in Manassas Virginia, this park is smaller but sure to keep your family busy all day. Check the link above for more information.
Kings Dominion, Doswell – Waterworks at Kings Dominion is a fantastic looking water park. From the 650,000 gallon wave pool to the Lazy Rider, this park has something for everyone. Find out more in the link above.
Ocean Breeze Water Park – Locate in Virginia Beach, Virginia, Ocean Breeze water park has a tremendous amount of attractions. This parks is guaranteed to have your favorite type of ride and then some. Don't miss out.
Great Waves Water Park, Alexandria – A good all around park, Great Waves will entertain everyone in your group no matter the ages. Make sure to click the link above for full information on this park.
Indoor Water Parks in Virginia
Great Wolf Lodge, Williamsburg – With almost 80,000 square feet of indoor water fun Great Wolf Lodge in Williamsburg Virginia is guaranteed to be a fantastic get-a-way for your entire family. I know my family has a great time when we go. Click the link above to find more information.
Massanutte Water Park – No matter what time of year it is, you can have a great time in the water at Massanutte Water Park in Virginia. From the Flow Rider to the kids area, they have something for everyone. Check out the full information page for more information.
We sincerely hope you found all the information you were looking for about Virginia water parks.
We strive to provide the most up to date and accurate information possible. If you have any questions or concerns, please email us by using the "contact us" link here or the top of any page.
As you can probably imagine, it is rather difficult to keep up with all the water parks in the United States. We sure could use your help.
If we missed your local park or one you know about, please help us out by posting a comment below.
Now get out there and have some fun at one of the water parks in Virginia.