Welcome to WPW's water parks in South Carolina page. If you have never been to our site, let me fill you in real quick. We are water park junkies and live our lives trying to find the best parks in the country to let you know about them.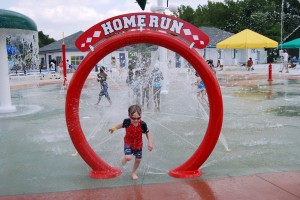 This state has many to chose from. From the municipal parks to the full on corporate water park, South Carolina has something to offer. No matter what type of personality you have, you will find something you like here.
One other thing to consider not only in SC but around the country is indoor water parks. These parks allow for fun in the water no matter how cool it is or what the weather is doing outside.
Enough of me rambling.
Below you will find information on all water parks we found in South Carolina. Make sure to click on the link at the beginning of each blurb of information. This will take you to the full page on that park.
Outdoor Water Parks in South Carolina
Myrtle Waves – Located in sunny Myrtle Beach, the aptly named Myrtle Waves is a fantastic family fun park that has many attractions. From the many water slides to the wave pool, there is something here for everyone. Check the link above to be taken to our full information page.
Wild Water and Wheels – The name states it all. This place, located in Surfside Beach SC has water and other activities. Along with all your typical water attractions they have go carts and mini golf if you are interested in staying dry.
Family Kingdom, Myrtle Beach – Have you ever wanted to go to a water park that overlooks the beach and ocean? Here is the answer to your dreams. Climb the speed slides and look over fabulous Myrtle Beach then rip your way down the slide.
Shipwreck Cove, Duncan – Located in Duncan SC, Shipwreck Cove has a little bit of everything. No matter your age, you are likely to have a great time here. Make sure to click the link and be taken to our full information page about this site.
Discovery Island – Located in Greenville County South Carolina, Discovery Island is a smaller community water park. While this isn't a destination park, it could be a great time if you and your family happen to be in the area.
Indoor Water Parks in South Carolina
Dune Village Resort, Myrtle Beach – Want to make sure that your vacation isn't ruined by the weather? That can be done with this indoor water park in Myrtle Beach. With a 30,000 square foot indoor play land, this place is sure to be a water wonderland for you and your family. Check the link above for more information.
We sincerely hope you found the information you were looking for about South Carolina water parks. If you have any questions at all, please email us using the "contact us" link here or at the top of any page.
You can probably imagine how difficult it is to keep up with every water park in the United States. We sure could use your help. If we have missed your local park or one you know about, please help us out by posting a comment below.
Now hit the slides and start having some fun at one of the water parks in South Carolina.