Welcome to the wonderful and exciting world of water parks in New Jersey. OK  maybe I am a little overly excited about it. I tend to get excited about water parks the way some people do about a birthday or a new puppy.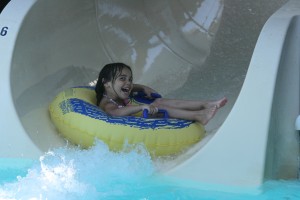 I just can't help myself. The state of New Jersey has a abundance of well designed and ride populated parks. This along with a couple other states like California and Florida, is about as close as it gets to a dream, in my little world.
Not only does this sea side state have a lot of outdoor water parks, they have a couple of indoor water parks as well. If you have read through this site at all, then you know here at WPW were are huge fan's of the indoor parks.
Either way, whether you are looking for some fun in the sun or want to chill out on a lazy river while the snow falls outside, New Jersey water parks are a fantastic way to do it. I guarantee one of these places have what you want.
Below are all the water parks we found in the state of New Jersey. At the beginning of each snippet of information, you will find a link to the full information page about that park. Check them all out.
Well, what are you waiting for? Get to finding your water park.
Outdoor Water Parks in New Jersey
Splash Zone, Wildwood – Leading off our NJ water parks is Splash Zone in Wildwood. This parks offers a tremendous amount of slides and rides that are guaranteed to thrill anyone in your group. We give a full park break down on our information page. Make sure to check it out.
Runway Rapids, Keansburg – Boasting over 18 water slides with different degrees of insanity, Runway rapids is sure to be a great time for any thrill seeker in your family. This just isn't a slide water park though, they have plenty of other attractions. Check them out.
Thundering Surf, Long Beach Island – While this isn't the largest water park in the world, Thundering Surf offers plenty of attractions to give you a fun filled day in the sun. Be sure to browse through our full information page.
Six Flags Hurricane Harbor, Jackson – Like other Hurricane Harbor water parks around the country, the one in Jackson NJ gives you a day of fun in the water and at a amusement park for one low price. There is nothing quite like it.
Clementon Park Splash World – A smaller water park when compared to a lot of the others in New Jersey, Clementon Park Splash World is attached to one of the oldest amusement parks in the country but the water park section is newer. Find out more above.
Breakwater Beach – Part of the Casino Pier attraction in Seaside Heights NJ, Breakwater Beach has plenty of slides and attractions to keep even the busiest child happy for hours on end. Make sure to read our full information page.
Land of Make Believe and Pirates Cove – The Land of Make Believe and Pirates Cove are a amusement park and water park combination. For one price you get all the rides, shows and attractions this place offers. Find out more above about how to have a day of fun.
Mountain Creek Water Park – Located in Vernon NJ, Mountain Creek Water Park is a full on park with many slides and attractions to chose from. Find out more about their newest ride the Alpine Pipeline. Click on the link above.
Ocean Oasis Water Park and Beach Club – Part of Morey's Piers in Wildwood NJ, Ocean Oasis offers you the choice of a relaxing day in the sun or thrilling slides and rides. More information on our full page.
Raging Waters – Also part of the Morey's Piers area, Raging Waters Water Park is a outdoor park that offers plenty of attractions and rides for people of all ages. Find out more about this whole area above.
Gillians Island, Ocean City – Gillians Island in Ocean City is a cleverly named water park, but it doesn't stop there. This water park offers something for just about everyone. Fun in the sun and adrenaline pumping water slides. This is a must see.
Indoor Water Parks in New Jersey
Sahara Sams, West Berlin – Offering a 58,000 square foot indoor water park, Sahara Sams offers a vacation get away all in one building. I can't wait to attend this park. There are plenty of water attractions to keep the kids busy for hours on end.
Coco Key, Mount Laurel – Coco Key in Mount Laurel NJ is another great indoor water get away. No matter what the weather is like outside, Coco Key offers a tropical paradise inside. Check out our full information page to find more information about this park.
We sincerely appreciate you stopping by and reading our information about New Jersey water parks. We strive to provide the most accurate and up to date information possible. If you have any questions or comments, please feel free to email us through the "contact us" link here or at the top of each page.
As hard as we try, it is still rather difficult to keep up with every water park in the United States and around the world. If we have missed one of your local water parks in New Jersey or one you know of, please help us out by leaving a comment below.
Seriously? Why aren't you at one of the water parks in New Jersey yet?