Visiting this great state? Why not hit up one of the water parks in Massachusetts and have a great time. Now days, no matter what time of year it is, these fun filled water worlds are a great way to spend the time with your family.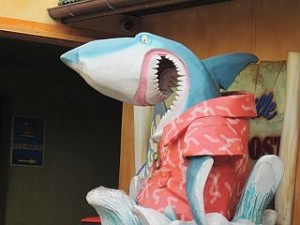 Yes, I may a little bit biased, I am a water park junkie after all. I just can't imagine how someone wouldn't enjoy lounging around a pool or spending hours after hours hitting up water slides. Massachusetts has a lot to offer in the water park world.
Lately, there has become a craze of building massive indoor water parks. I absolutely love it! These places are wonderful especially in a state like this that can have atrocious winter months.
There is nothing quite like throwing on some swim trunks with snow on the ground outside.
Anyway, enough of my useless rambling. You came here to find out about Massachusetts water parks.
Below you will find a snippet of information about each water park we found in Mass. At the beginning of that description you will find a link to the full information page about that water park.
Enough of this, check out these wonderful parks.
Outdoor Water Parks in Massachusetts
Water Wizz, East Wareham – Let me just say, I can't wait to get to Water Wizz and take some turns down Hurricane Hill. This park has many water slides, wave pools and other attractions to chose from. You won't have any problem finding a way to spend your day. This little ones will have a great time at Captain Kid's Island. Find out more above.
Six Flags Hurricane Harbor – Ok, does it really get much better then a water park and amusement park combined for one great price? I don't think so. At Hurricane Harbor you can be riding a water slide one minute and drying off on a roller coaster the next. It is guaranteed to be a fun filled day.
Indoor Water Parks in Massachusetts –
Coco Key, Danvers – As you probably noticed from my intro on this page, I am a huge fan of the indoor water parks. CoCo Keys in Danvers Massachusetts is a fantastic family destination to get away from the stress of every day life, no matter what time of year it is.
The Kids will thoroughly enjoy this place and you can actually relax knowing they are in a safe environment. Read more through the link above.
Cape Codder Resort – Cape Codder Resort in Hyannis Massachusetts isn't really a full on indoor water park. They basically have a large indoor wave pool that you can play in. This place looks relaxing and fun. If slides aren't your thing, this may be a good option for you.
Coco Key, Fitchburg – So you probably noticed what I think of the CoCo Keys resorts. They are a lot of fun but what kind of attractions can you expect to find. CoCo Key in Fitchburg Massachusetts has things like body and raft slides, activity pools, lazy river and much more. Make sure you read the information page about this water park.
We sincerely hope you found the Massachusetts water parks information you were looking for. We strive to provide the most up to date and accurate information about each park we find. If you have any questions or concerns, please email us through the "contact us" link here or at the top of each page.
As you can probably imagine, it is a rather daunting task to keep up with every park in the United States. We do our best, but sometimes we miss things. If we have missed one of your local water parks in Massachusetts or one you know about, please let us know by submitting a comment below.
Are you still here? Get your buns out there and enjoy one of these great parks!