Welcome to our fantastic Water Parks in Mississippi page. If you haven't had a chance to look through out site, we are all about the wonderful fun word of water parks from all over the world.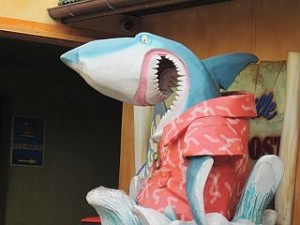 If you are looking to plan a vacation or just want something fun to do in your own back yard, this website will help you find the perfect park for you. Mississippi is a wonderful place to visit and there are plenty of fun and exciting things to do outside.
Likewise, this state has a wonderful climate most of the year, to enjoy water activities. When I originally got in to the water park industry, I expected to see water parks all of the south of our great country.
While some states like Florida proved me right, there were a lot who just didn't have many parks to chose from. Now let's not confuse quantity with quality. While Mississippi doesn't have a ton of water parks and actually no indoor water parks, the ones they do have are fantastic.
Why in the world am I having such a hard time spelling M-I-SS-I-SS-I-PP-I? Didn't we practice this like every day in school? OK, I am just rambling now.
Below you will find a list of water parks we found in Mississippi. At the beginning of each information snippet, you will find a link to our full information page about that park. Check each one of them out.
Are you still here listening to me ramble? Get down there and check them out!
Outdoor Water Parks in Mississippi
Geyser Falls, Choctaw – What just a fantastically cool looking water park. Are you looking for a fun filled day in the sun with your family are friends? Geyser Falls is guaranteed to provide for an excellent time.
They have all the standard water park features you would expect, like water slides. But they do it in a fun, entertaining atmosphere. You can find out more information about Geyser Falls above.
Gulf Island Waterpark, Gulfport – Open from the beginning of May to the middle of September, Gulf Island Water Park in Gulfport Mississippi looks like a ton of fun.
From the Lil' Pelicans Bay to the Riptide Racer, this outdoor water park provides fun for the young and young at heart alike. There are many attractions to chose from. Check out more about this park in the link above.
Grand Paradise Water Park, Collins – This water park, which is located on Collins Mississippi, has a fun small town atmosphere with the attractions of the big name parks. The kids will sure have a great time on the water fort and you can rip down the Grand Falls. Find out more about Grand Paradise above.
Indoor Water Parks in Mississippi
If you have been reading through this site at all, you know that I am absolutely in love with indoor water parks. They are fun year round no matter what the weather is doing outside.
If you haven't been to one of these lovely places, I strongly suggest you find one here and go check it out. You won't be disappointed. Now CoCo Key get down to Mississippi and build one of your great indoor water parks.
We sincerely hope you found all the information you were looking for about Mississippi water parks.
We strive to provide the most up to date and accurate information about most water parks. If you have any questions or concerns, please feel free to email us through the "contact us" link here, or at the top of every page.
We are about as close to perfect as it gets, not really but we try. We strive to find and provide information about every water park in America. If we have missed one you know about or have been to, please let us know by adding a comment below.
Still here? Why aren't you on a slide at one of the water parks in Mississippi?