Welcome to our water parks in Vermont page. We are here to provide you with the most up to date and accurate information about water parks all around this great world of ours. We do it because this is what we love.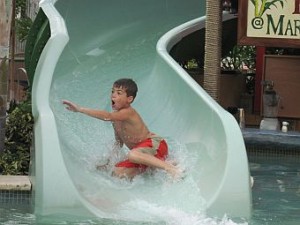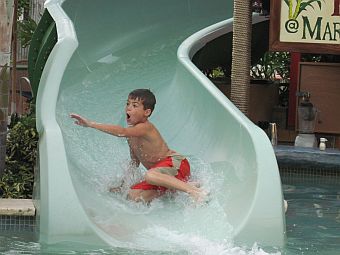 When you think about Vermont, fun in the sun and water might not be the first thing that comes to your mind. Maybe it should be. This state has fantastic flowing rivers and water area's that can be enjoyable many months of the year.
Water parks, well this is a different subject. They don't have many. Actually, they only have one park and this is a outdoor water park. I should say, they only have one we could find. Sometimes we do miss things. Find more information about this at the bottom of the page.
Ok enough of my rambling.
Below you will find the water parks we found in Vermont. At the beginning of the blurb of information is a link to the full information page about that park. Make sure to click it to find all of what you are looking for.
Outdoor Water Parks in Vermont
Smugglers Notch – While this isn't the hugest water park in the world, Smugglers Notch in Vermont still offers fun in the sun. There are many water slides and pools to chose from. This looks to be a good time no matter what age the people in your group are. Check the link above for more information.
Indoor Water Parks in Vermont
I really found this unbelievable. What a terrific destination for a indoor water park Vermont would be. Unfortunately there aren't any. This is just astounding.
Vermont is such a beautiful state and is a fantastic get-a-way no matter what time of year it is. Couldn't you just imagine chilling by a wave pool and watching it snow outside? Come on Coco Key or Great Wolf Lodge, get up here and build one of your great retreats.
We sincerely hope you found all the information about Vermont water parks you were seeking. We strive to provide the most accurate and up to date information possible. If you have any questions or concerns, please feel free to email us using the "contact us" link here or at the top of any page.
As you can probably imagine, it is rather difficult to keep up with water parks all around the world. If we have happened to miss you local water park or one you know about, please help us out by leaving a comment below.
Now get out there and have some fun on a water slide at the water parks in Vermont!