So, you are searching for water parks in Utah, well you have come to the right place. Here at WPW we provide information about water parks all across this great country of our's. Take your time and look around. We are sure to have what you are looking for.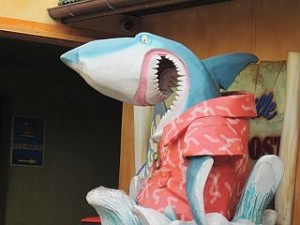 If you are from this state then you know exactly how beautiful it is. If you aren't, man you really need to visit. In Utah you will find some of the most fantastic scenery you have ever set eyes on.
Now what could be better then enjoying a water park around beautiful scenery? Not much. No guys, I am not talking about the ladies. Ok, I am getting a little off subject here.
While Utah might not be a destination that comes to mind when you think about fun in the water, it should be. During the summer months this state is fantastic. It is warm but not scolding hot.
The winters? Well I think you already know. They can be rather brutal. I was looking forward to telling you about all the wonderful indoor water parks in Utah, but unfortunately there aren't any that we could find.
Alright, enough of me rambling, check the links below for more information on water parks in Utah.
Outdoor Water Parks in Utah
Seven Peaks Water Park, Provo – This park claims itself as Utah's largest water park. They have sixteen water slides and a 400,000 gallon wave pool. This is guaranteed to be a good time for the whole family. Check it out in the link above.
Seven Peaks, Salt Lake City – From the Lightning Falls to Toucan Springs, Seven Peaks Water Park in Salt Lake City looks to be a fantastic time for anyone. They have many attractions to chose from. You can find out more in the link above.
Cherry Hill, Kaysville – This park looks to be a lot of fun. I know my son would love the pirate ship play land. If you have children in a wide range of ages, like me, this could be a great time for your family.
Cowabunga Bay, Draper – Oh man, check out this lazy river, this is one of the coolest I have seen. Cowabunga Bay in Draper Utah doesn't offer just that. They have a little bit of everything. Stop in and check it out if you are looking for some watery fun.
Indoor Water Parks in Utah
Unfortunately we weren't able to find any of these indoor parks in Utah. This really is a shame. This beautiful state would benefit from one of these parks as they are fantastic family destinations. Come on Great Wolf Lodge, I am calling you out!
We sincerely hope you found all the information you were looking for about Utah water parks.
We strive to provide the most accurate and up to date information available  If you have any questions or concerns, please feel free to email us using the "contact us" link here or at the top of any page.
You can probably imagine how difficult it is to keep up with water parks all over the world. We sure could use some help. If we have missed a water park in you area, or one you know about, please help us out by leaving a comment below.
Now what are you waiting for? Get out there and enjoy one of these water parks in Utah.