Welcome to our water parks in Tennessee page. Here you will find information about these wonderful parks all over the great state of Tennessee. We don't just stop at the outdoor version, we also include indoor water parks.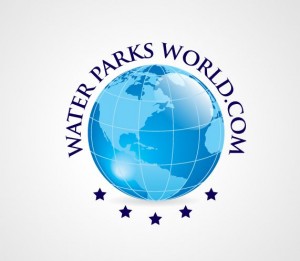 During the summer, Tennessee has fantastic warm weather to enjoy the water in. It is hot and sunny and there really is no better way to enjoy it other then one of their many outdoor water parks. But what about the winter?
Well like you would probably guess, and if you live there you already know, the winter is cold and blustery. We have a solution to that though. No matter what time of year it is you can enjoy the water in a fabulous indoor water park.
Why are you still here? What you are looking for is below.
Below you will find information on all the fantastic water wonder lands we found in this great state. At the beginning of each snippet of information is a link to the full information page about it.
Outdoor Water Parks in Tennessee
Nashville Shores – From water slides to camping, Nashville Shores located in Hermitage, TN has a ton of outdoor fun waiting for you. All the water fun you can handle plus plenty of dry activity make this a fantastic time. Check the link above for more information.
Dollywoods Splash Country – Ahh, Dollywood. Don't you just love it? If you haven't been yet, Splash Country and Dollywood are a must visit. Located in Pigeon Forge, they offer something for everyone. Great family fun! Find more info above.
The Wetlands – Located in Jonesborough Tennessee, The Wetlands may not be the biggest water park around but they still offer everything from water slides to the lazy river. If you are looking for a fun day in the sun with your family, check it out.
Indoor Water Parks in Tennessee
Wilderness at the Smokies – Now what could possibly be cooler then riding a water slide in the winter in the smokie mountains? Not much. That is exactly what Wilderness at the Smokies in Sevierville TN has to offer. Find out more about this great resort above.
Wild Bear Falls, Gatlinburg – Touting themselves as the number one water park in the smokie mountains, Wild Bear Falls does a lot to back it up. This park offers a tremendous amount of indoor water fun with many attractions near by. Don't miss this one.
The Resort at Governors Crossing – Also located in Sevierville, TN The Resort at Governors Crossing has both indoor and outdoor water fun. No matter what the age difference is in your group, they offer something for everyone. Check the link above.
We sincerely hope you found all the information you were looking for about Tennessee water parks. We strive to provide the most accurate and up to date information. If you have any questions or concerns, please feel free to email us using the "contact us" link here or at the top of any page.
You might be able to imagine how difficult it is to keep up with water parks all over the world. We sure could use your help.
If we have happened to miss your local water parks in Tennessee, please let us know by leaving a comment below.
Now get out there and have some fun!