Welcome to WPW's water parks in Oregon page. If you aren't familiar with us, we are extreme water park enthusiasts and our site is dedicated to providing the best information about water parks all over the world.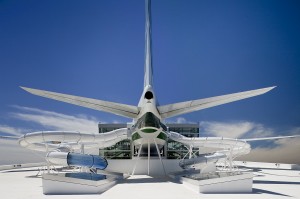 While this state may not be the most populated and have a ton of water parks, there are still some very interesting parks to check out. With the recent craze of indoor water parks, I look for the numbers in the northwest to grow.
Below are all the Oregon water parks we know about. At the beginning of each snippet of information is a link to the full information page about that park.
Check out the water parks we found in Oregon.
Outdoor water parks in Oregon
Unfortunately we were unable to find any outdoor parks in this area. We will keep watching and if this changes we will be sure to update this page. If we are wrong, please let us know.
Indoor Water Parks in Oregon
Wings and Waves – Someone please tell me what is cooler then a water slide out of a 747 airplane. Uh nothing, that's what. Wings and Waves water park is part of the Evergreen Aviation and Space Museum. It is located in McMinnville Oregon. This is a must see.. check it out.
North Clackamas Indoor Water Park – Part of the North Clackamas parks and recreation division, this is a community water park that offers thrills and spills for people of all ages. Good for a fun day out with the family.
Splash at Lively Park – This is another community water park. Splash at Lively Park is located in Willamalane Oregon. Make sure to check out all the different amenities this park has to offer.
At WPW we strive to provide the most accurate and up to date information about each water park in the United States. If you have any questions or concerns, please feel free to email us using the "contact us" link here or at the top of any page.
As you can probably imagine, it is rather difficult to keep up with water parks all around the world. If we have missed your local park, or one you know about, please let us know by leaving a comment below.
Now get out there and ride a slide off a 747 at one of the water parks in Oregon.