Welcome to WPW's water parks in Nevada page. Well, there really is no place like it. In the middle of a desert, somehow Nevada managed to build one of Americas favorite cities. A get-a-way for people from around the world.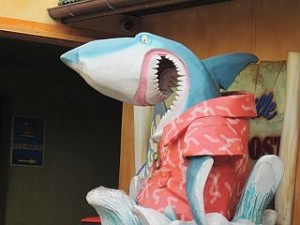 When we first started this site, I though man this is going to be great. I couldn't wait to do states like Nevada where the weather is warm and the sun is hot. Soon I was depressed when I found out that right now, this state only has one water park!
Are you serious??
Yep, I sure am. This amazed me. Nevada should have both outdoor and indoor water parks all over the place. I guess maybe the population just won't allow it. Who knows.
Since the close of Wet N' Wild in Las Vegas in 2004, sin city is without a water park. This is really a shame. What a perfect city it is for one. The good news, right now it looks like a developer is building a indoor / outdoor water retreat in Vegas.
Rest assured this page will be updated as information develops.
OK, enough of our crying. Below is information about the one and only water park we found in the great state of Nevada. At the beginning of the snippet of information is a link to the full information page about that park. Make sure to check it out.
Outdoor Water Parks in Nevada
Wild Island – While it isn't a huge water park, Wild Island located in Sparks Nevada is big enough to offer all the attractions most people will need. They have plenty of water slides, a lazy river and a wave pool. The young and old alike will have a blast at this park. Check out the link above to find out more about Wild Island.
Indoor Water Parks in Nevada
As we stated previously, right now there is not a indoor water park in this state. There is currently one under development. We will keep you informed here when more information becomes available.
We sincerely hope you found the information you were looking for about Nevada water parks. We strive to provide the most accurate and timely information. If you have any questions or concerns, please email us through the "contact us" link here and above.
We aren't perfect. Sometimes we miss things and this is why we need your help. If we have missed a water park in your local area or one you know about, please help us by letting us know by leaving a comment below.
Have fun and enjoy those water slides at one of the water parks in Nevada.