Welcome to WPW's water parks in Maryland page. So you are looking for fun in the sun in this great state huh? Well you have come to the right place. We provide all the information you are looking for on water parks.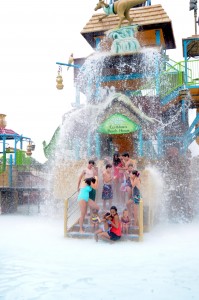 Maryland is a beautiful state with a lot to offer in the way of outdoor activities. When I visit my family there, we always make sure to spend at least one day at one of their fabulous water parks. They don't have much choice, me being the park junkie I am.
Not sure exactly what you are looking for in a water park? Make sure to check out our kinds of attractions page. This will help you know what you can expect from any water park you attend.
The climate in Maryland is fantastic during the summer for any water activity. The winter time, well not so much. Luckily this state is jumping on the indoor water world bandwagon. It's kind of sad how happy this makes me.
Below you will find information on all the water parks we found in Maryland. Before each snippet of information is a link to the full detail page about that park. Make sure to check each one of them out.
Check out these bad boy water parks in Maryland!
Outdoor Water Parks in Maryland
Splash Mountain – Splash Mountain at the Jolly Rogers amusement park in Ocean City is a fantastic place for some summer fun. This parks boasts many water slides and rides that are guaranteed to tickle the fancy of any water park enthusiasts. The ambiance is great and the kids are sure to be thrilled. Make sure to click the link above to find out more.
Chesapeake Beach Water Park – This water world, located in Chesapeake Beach Maryland, is not the biggest park around but it sure is a lot of fun. Actually, sometimes the smaller parks can be more fun because all the different attractions are easy to get to. Check out the pictures of this park, you will see what I mean.
Six Flags Hurricane Harbor – Six Flags Hurricane Harbor is part of the Six Flags of America amusement park. A superb deal, you get both parks for the price of one. These parks are located in Mitchellville Maryland. You can rest assured, just by the name, that this is a awesome park to attend and worthy of the trip.
Indoor Water Parks in Maryland
Aqua Mountain Resort – Ahhh I love indoor water parks. I was so excited to hear Maryland was getting a full fledged water park. Unfortunately, Aqua Mountain isn't scheduled to be opened until 2013, bummer. It looks like its going to be fantastic. 78,000 square feet of indoor water fun.
Crosswinds Water Park – Imagine how surprised I was to find out, there are actually two indoor water parks being built. Both of these are scheduled to be opened around the same time. From reading the list the developer put out, there will be a ton of water attractions for you to chose from. I can't wait until Crosswinds opens.
We sincerely hope you have found all the information you were looking for about Maryland water parks. We strive to provide the most accurate and up to date information we can find. If you have any questions or concerns, please email us through the "contact us" link here or at the top of each page.
As you can probably imagine, it is a rather daunting task to keep up with every water park in the United States. If we have missed your local water park or one you know about, please let us know by posting a comment below.
Now why are you listening to me blab? Get out there and enjoy a wacky water park in Maryland!