Welcome to our water parks in Maine page. I know from experience being in the middle of the country, sometimes Maine is forgotten about travel destination. This is really unfortunate and many more really should travel there.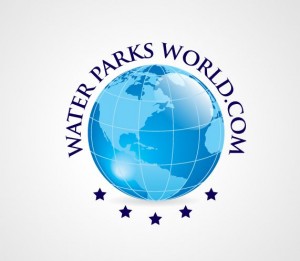 Maine is a awesome state with beautiful scenery. It offers a tremendous amount of outdoor adventures including water parks. Now, Maine only has a population of a little over 1.2 million people so they don't have a over abundance of parks.
The climate in the summer is fantastic as a water park destination. I doesn't get extremely hot like the midwest but it isn't to cool either. The winter time, well…. let's not talk about that. Lets just say it would be great for indoor water parks.
The Maine water parks we have found and researched look fantastic. If you are wanting a beautiful vacation and ability to play in the water, this state may be for you.
Below you will find information on the water parks we found in Maine. Included is a snippet of information, but if you click on the link in the beginning, you will be taken to a full water park information page.
Outdoor Water Parks in Maine
Splashtown USA – Want to be one of the first people in the world to ride a water slide with a flatline loop? You can do that here. Splashtown in Saco Maine, has some of the most innovative rides available. Anyone, of any age, will enjoy themselves at this Maine water park. There is something here for just about everyone. Check out our full Splashtown page for more information.
Aquaboggan – Does a 750,000 gallon wave pool sound fun to you? It sure does to me. That is exactly what Aquaboggan in Saco Maine has. Along with this fun wave pool they also have plenty of water slides and a dedicated play area for the small ones. No matter the age of the water park visitor, they will have something to enjoy at Aquaboggan.
Big Adventure Center – While this really isn't what we would consider a true water park, there are some water slides so we will consider it. Basically they have things like miniature golf, arcades and a couple of water slides. Still, it looks like it could be a fun place but not a water only destination.
Indoor Water Parks in Maine
With the climate of this state in the winter, we figured Maine would be a awesome spot for a indoor water park like CoCo Key or Great Wolf Lodge. Unfortunately there aren't any. This is a real shame. These parks are fantastic all year round.
Someone please build one… I will come visit!
At WPW we strive to provide the most accurate and up to date information about each water park. If you have any questions or concerns, please do not hesitate to "contact us" through this link or at the top of any page.
As you can probably imagine, it is rather difficult to keep up with every water park in the United States. Surprisingly, sometimes we miss things. If you know of a park we have missed please let us know by submitting a comment below.
Now get out of the house and on a water slide at one of the water parks in Maine!