Well this water parks in Kansas page will probably be the hardest page I have written. Is it because Kansas is a boring state with nothing to do in the way of water parks? No, it is because I live here and have been to all of these more then once.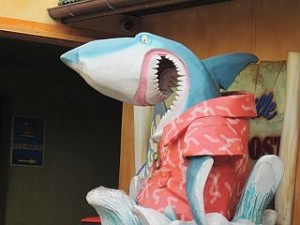 Sounds strange doesn't it? Something I know so much about, being hard to write about. I guess I just want it to be so perfect. Anyway, when some people think about Kansas they think it is a flat un-populated state. This isn't correct at all.
Actually Kansas has a lot to offer. The water parks we do have, while not many, are terrific. Kansas City, Kansas actually boasts two water parks within one mile of each other. There is also a lot of fun things to do in western Wyandotte county.
Our newest water park, Schlitterbahn is slowly growing to be a large attraction to the area. They are constantly building new slides and pools. If you have been there in the past, come back, it is constantly changing.
Below are all the water parks in Kansas, both privately owned and municipal parks. At the beginning of each snippet of information is a link to the details page about this water park. Make sure to give each a look.
Now…. lets rock it out!
Share this cool infographic.  The embed code is at the bottom of this page!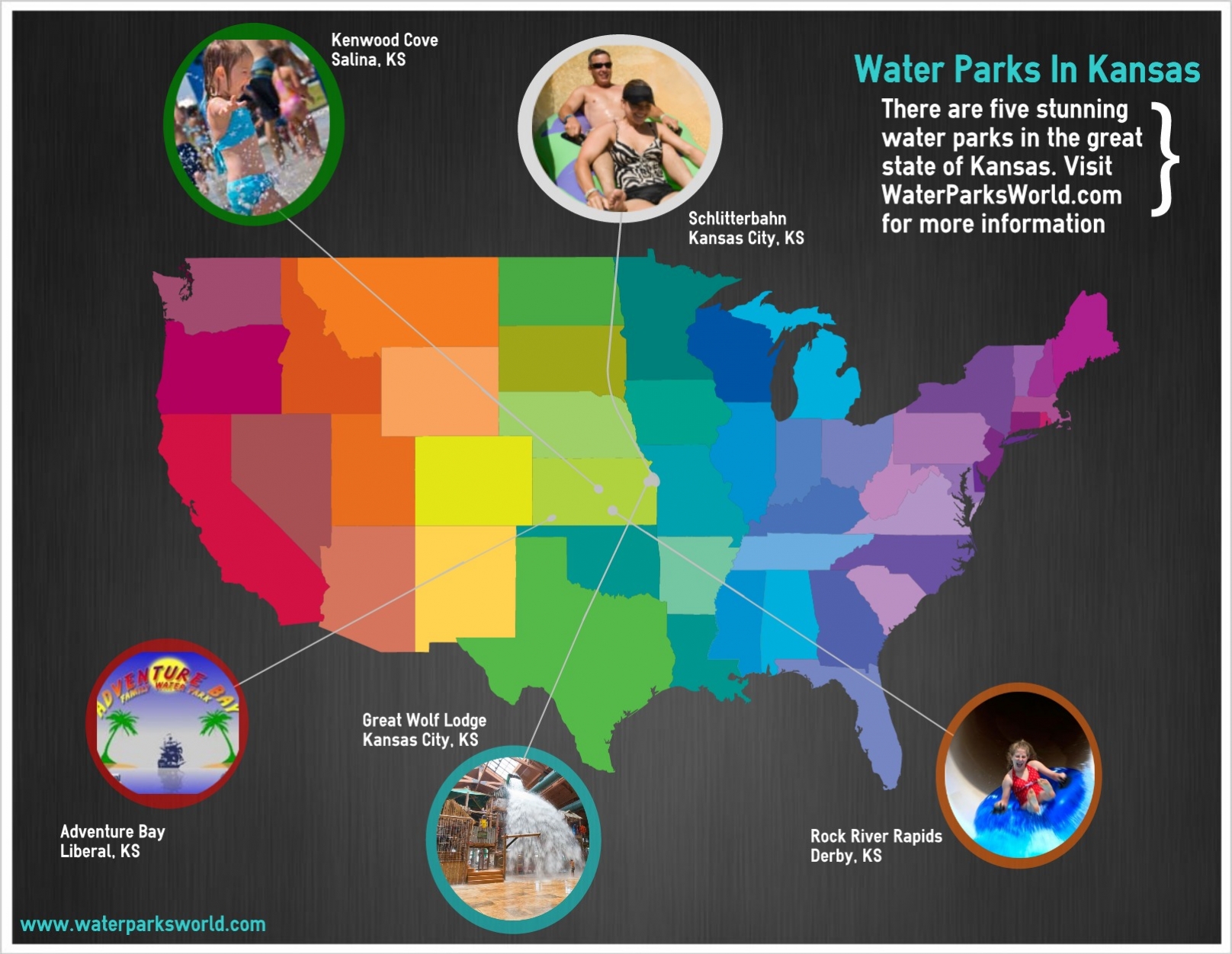 Outdoor Water Parks in Kansas
Schlitterbahn Vacation Village – Well what can I say about my home town water park. It is a rapidly growing and evolving water wonder world. I must say I was disappointed when the park first opened but since then, they have added attractions each year. Located in Kansas City Kansas, right by the Kansas Speedway, this is a must visit if you are coming in to town.
Kenwood Cove – This water park, located in the heart of Kansas is owned and operated by the City of Salina. While it may not be the biggest park out there, Kenwood Cove has plenty to offer at a reasonable price. There are slides, surf pool and lazy river plus much more. Click the link above to find out more.
Rock River Rapids – This is a municipal water park in Derby, KS. While it might not be a destination or theme water park. If you are in this area I would strongly suggest you visit Rock River Rapids. There is plenty here for a fun filled day.
Adventure Bay – Adventure Bay in Liberal, KS is another municipal water park. While I never suggest you go out of your way to attend one of these parks, Adventure Bay is a good water park with plenty to do. If you happen to be in the Liberal area, stop in and have some fun. You won't regret it.
Indoor Water Parks in Kansas
Great Wolf Lodge – Well, here we go. If you have read through this site at all, you know that I am a huge fan of indoor water parks and especially the Great Wolf Lodge parks. This one, located in Kansas City, Kansas is fantastic.
The atmosphere is always fun and clean and the attractions are great for the whole family. It is located directly across from the Kansas Speedway and it is a great hotel to stay in. Do yourself a favor and read the full information page on this indoor water park.
The climate in Kansas from May to September is fantastic for water parks. It is hot and sunny and you definitely will not be disappointed with a trip to any of the parks featured here.
We strive to provide the best most accurate and informative information about water parks all across the United States. If you have any questions or comments for us, please email us through the "contact us" link here or at the top of each page.
Surprisingly, at WPW we aren't perfect. Sometimes we do miss a water park or two. If you know of a wonderful water park we have missed, please leave a comment below.
Now get your booty away from that computer and on to a water slide in Kansas!
Embed This Image On Your Site (copy code below):