Welcome to WPW's water parks in Indiana page. If you are planning a day out to a water park in the great state of Indiana, all the information you need is planted securely on this page and throughout this site.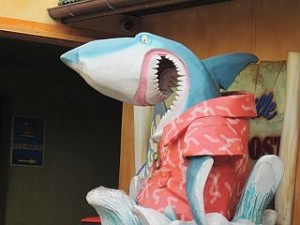 When you think of great water destinations you may be thinking of somewhere like Florida or Texas, but don't overlook the wonderful summer climate and fantastic attractions this state has to offer.
Indiana has fantastic water parks both Indoor and Outdoor. You can literally plan a trip to a water destination no mater what day of the year it is.
This site gives you all the information you need about every type of water park in Indiana. No matter what kind of person you are, you are likely to find your destination here.
Below is our list of Indiana water parks. If you click on the link at the beginning of that parks description, you will be taken to our full information page about it.
Now jump on in and check it out…
Outdoor Water Parks in Indiana
Deep River Water Park – Looking for a fantastic outdoor water park? The Deep River Park in Crown Point Indiana could be just that. This park offers a bunch of different slides and activities for people of all ages. All wrapped in to a smaller area that is easy to get from ride to ride. Read the full information page above.
Splashin Safari – Part of the Holiday World theme park, Splashin Safari is located in Santa Claus Indiana. How cool is that? The kids will love it. You can spend your day slipping and sliding down a water slide or hanging out on a roller coaster. You must read our full information page about this lovely park.
Ideal Beach Water Park – Part of the Adventure Point amusement park, Ideal Beach has come a long way from it's origin of just a fun beach to play on. Now, they have many different water slides and other fun water activities to keep anyone amused for hours.
Tropicanoe Cove, Lafayette – A city water park in Lafayette, IN Tropicanoe Cove may not be a destination water park, but if you are in the area it could be a fantastic way for you to spend your day relaxing by the pool or chasing the little ones around the kids area.
Indoor Water Parks in Indiana
Caribbean Cove Hotel and Water Park – Located in Indianapolis Indiana, Caribbean Cove is a massive 50,000 square foot indoor water world. It is attached to a hotel so you can stay and play. Strangely though, the water parks is closed Monday through Thursday. If you are looking for a weekend getaway check this out.
Splash Universe Indoor Water Park – While this water park may not be as big as some of the others in Indiana, it is definitely not short on thrills. You family is guaranteed to have a great time splashing away in one of the pools or slipping down a slide. This park is located in Shipshewana, IN. Make sure to read more about Splash Universe above.
Buccaneer Bay at Best Western – Buccaneer Bay isn't exactly what I would call a full on indoor water park, but it is more then just a pool. If you are searching for a family weekend at a indoor water park, you may want to go to one of the three others in Indiana. If you are in the area of Lafayette, this will still be a enjoyable place to stay.
This Water Park Removed – This water park in Indiana asked us not to share information about their park on our site.  We respect their wishes and only post this to share that there is another water park we are not telling you about.
We sincerely hope that you have found exactly what you were looking for about water parks in Indiana. If you have any questions or comments, please feel free to email us through the "
contact us
" link here or above.
As you can probably imagine, it is rather difficult to keep up with every water park in the United States. If we have missed your local park or one you know about, please let us know by leaving a comment below.
Now get out there and hit those slides in Indiana!